Valentines Day

is February 14. This day is set aside for exchanges of love with sweethearts, friends and family.



Expressions of love such as Valentine Day greeting cards,

boxes of chocolates,

flowers,

presents or special events

mark the occasion.
Cupid, Doves, Love Birds, Roses, Hearts and Arrows are all symbols of the Valentine's Day Holiday.
Cupid was the symbol for the Roman God of Love.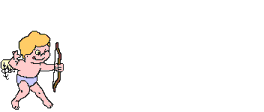 LEARN MORE INFORMATION ABOUT ST. VALENTINE'S DAY (video in English)

SONG: FOR THE LITTLE ONES (and not so little, ;)